Qrix
Qrix is a web app that lets you create and customize bar codes and QR codes with ease. Qrix is designed to be simple, fast, and user-friendly. You can generate codes in various formats, such as Code128, Code11, UPC-A, ISBN, and more. You can also adjust the foreground and background colors of your codes, and save or copy them for later use.
Launch now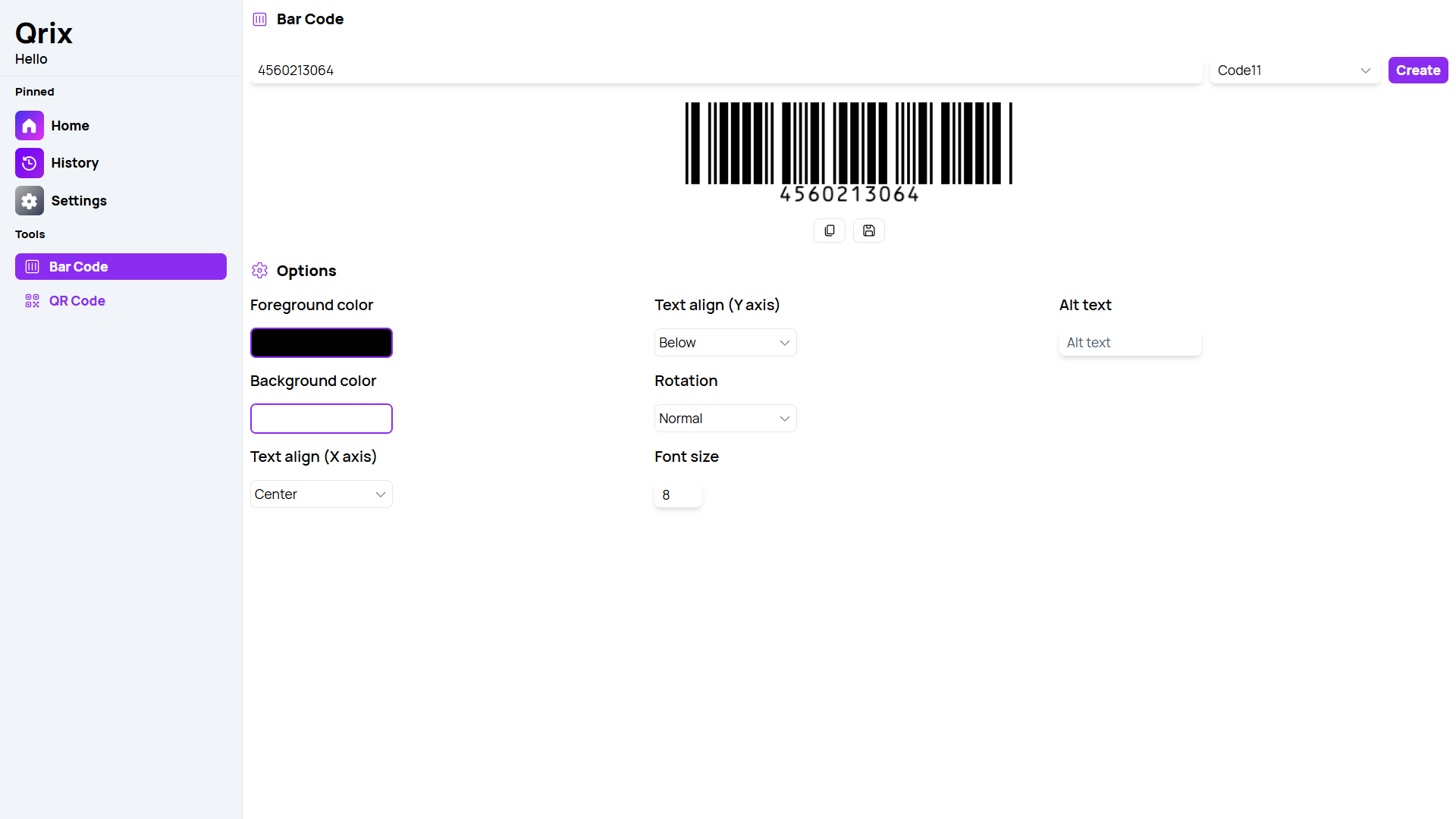 
Diverse Code Types
Qrix offers an extensive range of bar code types to cater to your specific requirements. Whether you need a Code128, Code11, UPC-A, ISBN, or any other bar code format, Qrix has you covered. By supporting various code types, Qrix ensures that you can generate the right code for your products, documents, or any other data.

Customization Options
Personalization is key when it comes to branding and visual appeal. Qrix acknowledges this and offers a wide range of customization options for your codes. You can easily adjust the foreground and background colors to match your brand's identity or aesthetic preferences. Qrix also provides a real-time preview, allowing you to fine-tune the appearance of your codes before saving or copying them.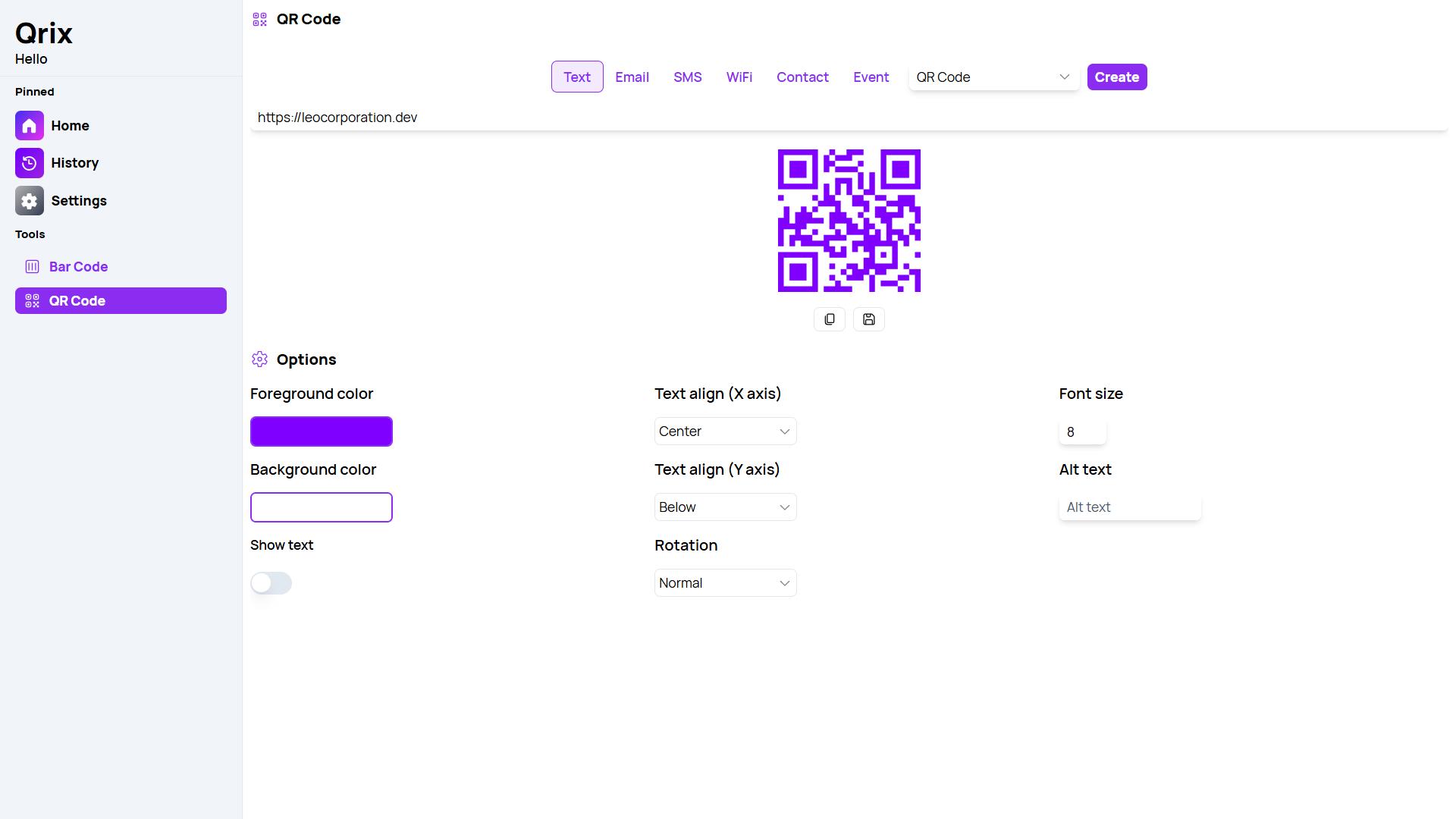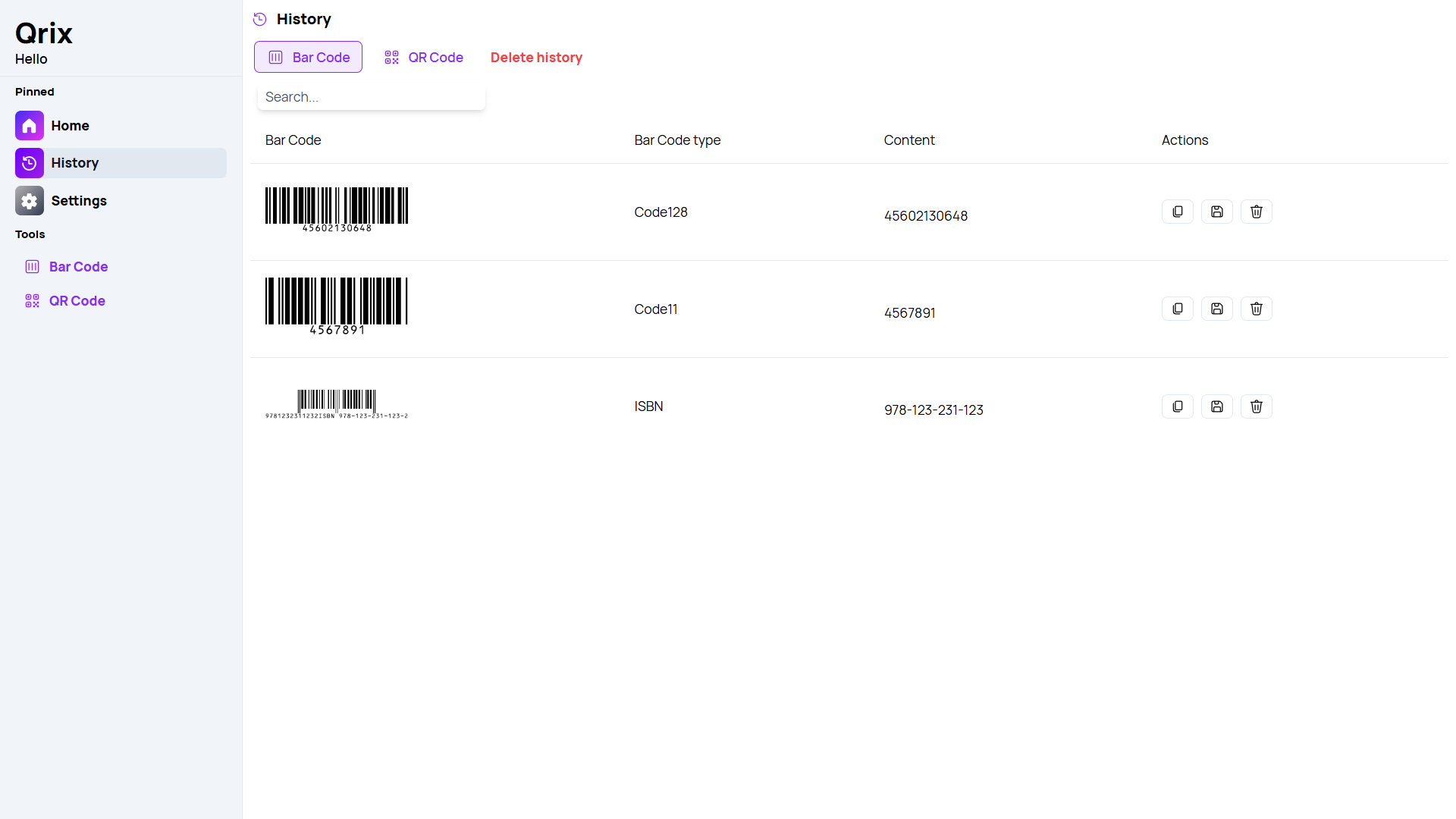 
History Feature
Keeping track of your generated codes is made effortless with Qrix's history feature. Every code you generate is automatically saved within the app, ensuring easy access and retrieval whenever you need it. This feature eliminates the hassle of manually managing files or searching for previously created codes, allowing you to focus on your tasks without interruption.

Settings customization
Qrix understands the importance of user preferences. It offers a choice between light and dark themes, allowing you to create a visually comfortable environment that suits your needs. Moreover, Qrix supports multiple languages, including English and French. Plus, you can set default presets for your code generation.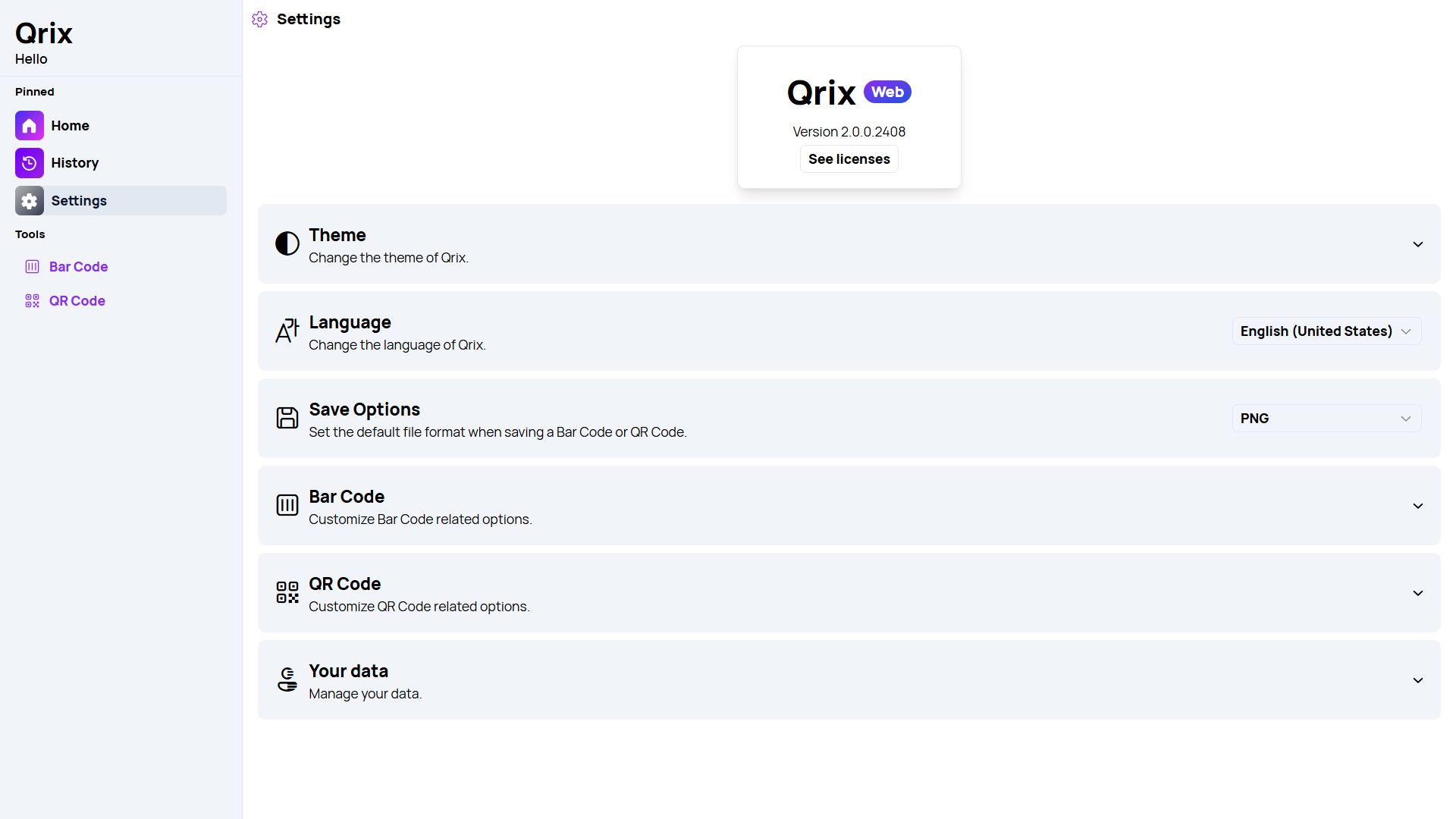 Get the app
Try Qrix for yourself, start creating your own codes today.
Cross-platform
Progressive Web App
Automatic updates via the web
Store settings in your browser storage
Access browser API
Complete control over your data
Launch now