PermaTop
PermaTop is a Windows utility that lets you pin any window to the top of your screen. You can also save your favorite windows and have them automatically pinned whenever you launch PermaTop. PermaTop gives you great customization options to suit your preferences and workflow.
Download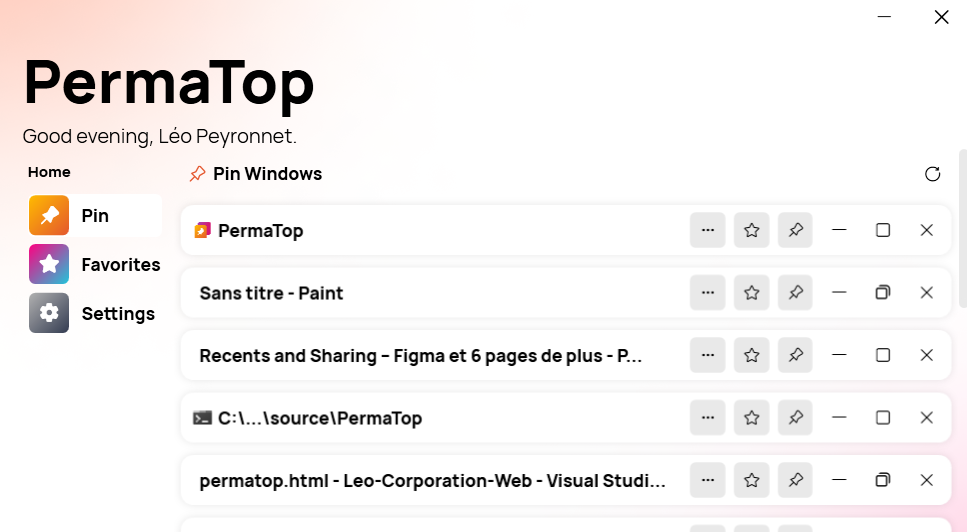 
Control your windows
PermaTop empowers you with the ability to pin any window, be it an application, document, or browser, to ensure it remains in the foreground at all times. No more juggling between windows or losing track of critical information!

Automate your workflow
Say goodbye to repetitive pinning tasks! PermaTop allows you to mark your favorite windows, which will be automatically pinned each time you launch the app. With just one click, your essential tools and resources are instantly at your disposal.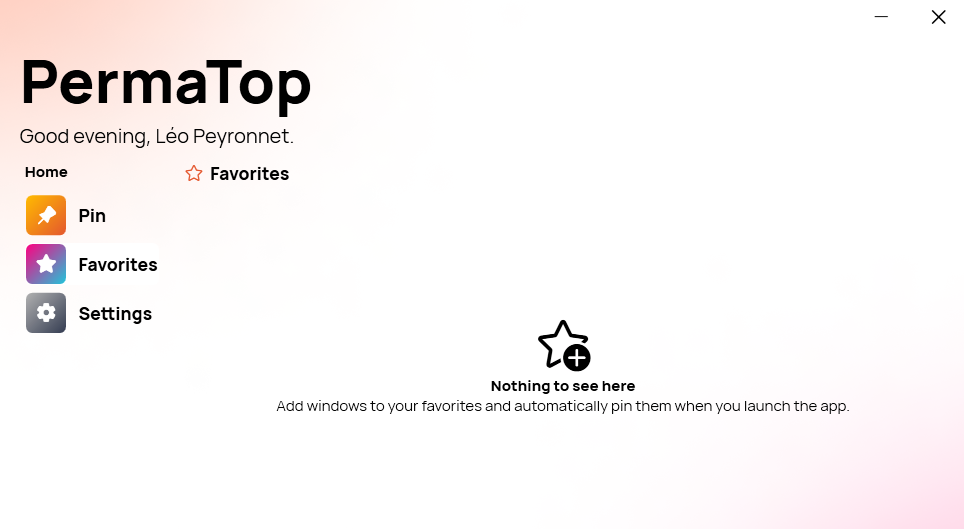 Get the app
By downloading PermaTop, you acknowledge that the app can have these permissions:
Read the registry
Make calls to Win32 APIs
Connect to the Internet
Download updates with your consent
Access your file system
Store your settings
Download