DayBar
DayBar is a simple and useful tool that helps you keep track of your time. It displays the percentage of the day or your work hours that has elapsed in the system tray. With DayBar, you can easily monitor your progress throughout the day and stay on top of your time management.
Download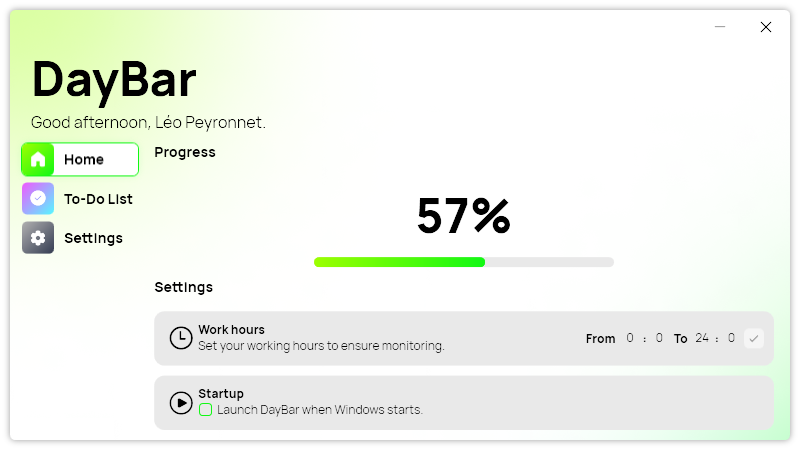 
Time Visualization
DayBar provides a visual representation of your progress throughout the day or work hours. Placed conveniently in the system tray, it offers a quick and intuitive glance at the percentage of time that has elapsed. This visual feedback empowers you to stay aware of your productivity and make real-time adjustments to your workflow, ultimately leading to more focused and effective time management.

Intelligent Notifications
To help you stay on track and make the most of your time, DayBar offers customizable notifications. Set intervals that align with your workflow, and receive gentle reminders to assess your progress and evaluate your task management. These notifications serve as valuable nudges, keeping you motivated, focused, and accountable to your goals throughout the day.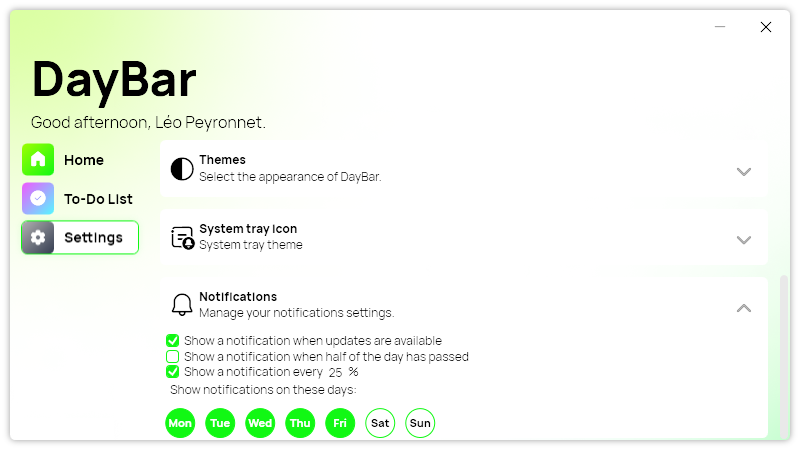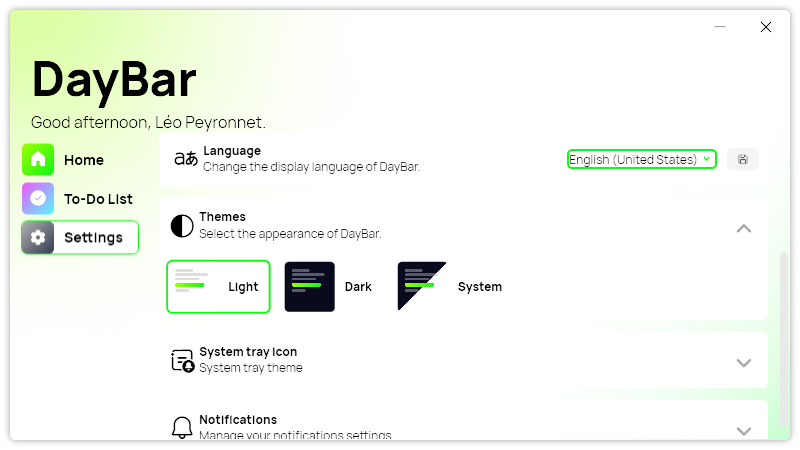 
Customizable to fit your needs
DayBar recognizes that everyone's schedule is unique. With its customizable work hours feature, you can define your preferred time blocks for focused work. DayBar also understands the importance of a visually pleasing and personalized experience. Choose from a variety of themes to customize the appearance of the application.
Get the app
By downloading DayBar, you acknowledge that the app can have these permissions:
Read the registry
Display notifications
Connect to the Internet
Download updates with your consent
Access your file system
Store your settings
Download